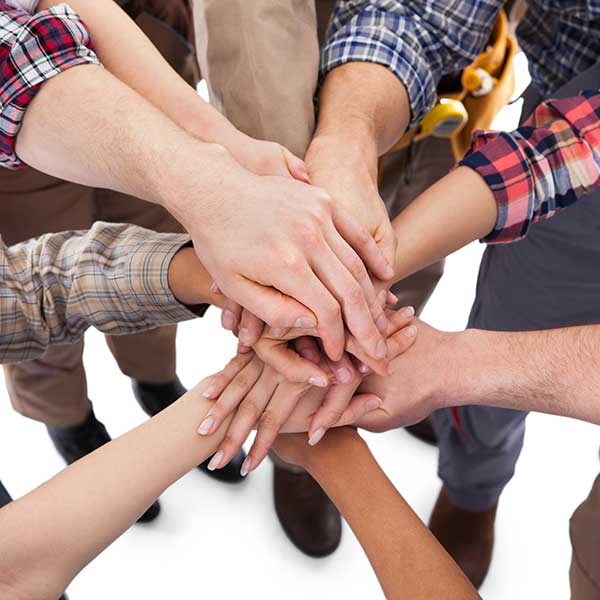 The technicians and staff at Thermodyn, Inc. are a dedicated group of individuals, working together as a team to ensure quality work and customer satisfaction.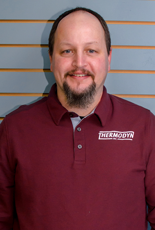 Steve Howell
President, Owner
steve@thermodyninc.com
Steve began working for Thermodyn in 1994. He served as a HVAC technician until 2007 when he purchased the company. Steve continues to provide technical support to our technicians while focusing on business development and sales.


Tenure: 24 Years
Experience: 29 Years

Certified: NATE Core, Heat Pump, Gas Furnace & Light Commercial Refrigeration
Factory Trained WaterFurnace Technician
Mitsubishi City Multi System Certified
Daikin VRV System Design & Build Certified (in April 2016)
EPA: Universal Certification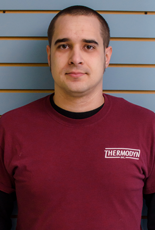 Lance Luginbill
HVAC Technician, Installer, Plumbing Contractor, PC11700062
lance@thermodyninc.com
Tenure: 5 Years
Experience: 10 Years
Technical Certificate: Associates Degree in HVAC, Licensed Plumbing Contractor
EPA: Universal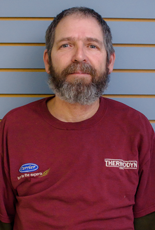 Bret Lavengood
HVAC Technician/Installer
bret@thermodyninc.com
Tenure: 4 Years
Experience: 30 Years
Technical Certificate: WaterFurance Fusion Technician, International Ground Source Heat Pump Accredited Installer, RSES Heat Pump Service Tech, Journeyman Plumber, WaterFurnace Factory Trained Technician, Trac Pipe Certification, Carrier Air Conditioning and Heat Pump Factory Training
EPA: Universal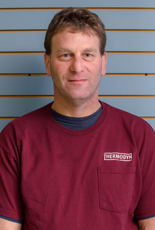 Jerry Jackson
HVAC Technician/Installer
Tenure: 4 Years
Experience: 29 Years
Technical Certificate: HVAC
EPA: Universal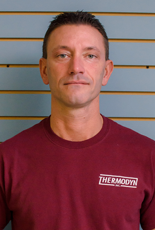 Tim Keller
HVAC Technician
Tenure: 4 Years
Experience: 17 Years
Technical Certificate: HVAC, MVAC
EPA: Type I and 410A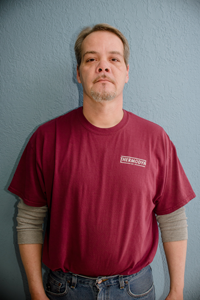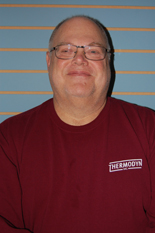 Doug Obenchain
HVAC Technician
doug@thermodyninc.com
Tenure: 1 Year
Experience: 8 Years
Technical Certificate: Fujitsu HFI Halcyon
EPA: Universal
Certified Generac Generator Service Technician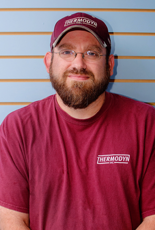 Gerald Fivecoate
HVAC Technician
gerald@thermodyninc.com
Tenure: 3 Years
Experience: 9 Years
Technical Certificate: Nate Service & Installation Air Conditioning, Air to Air Heat Pump, Light Commercial Refrigeration
Mitsubishi City Multi System Certified
EPA: Universal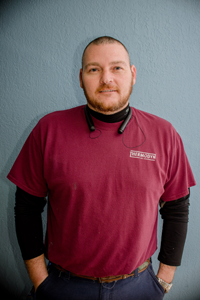 Brandon Williams
HVAC Technician
brandon@thermodyninc.com
Tenure: 1.5 Years
Experience: 2 Years
Technical Certificate: Associates Degree
EPA: Universal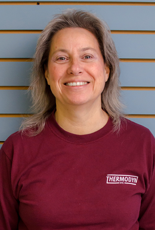 Laurie Sadler
Accounting
laurie@thermodyninc.com
Tenure: 11 Years
Experience: 14 Years
Technical Certificate: Associates Degree Accounting